Adrenaline, developed by Crazy Monkey Games is a simple vehicle
platformer in which the player has to navigate through the course and get all the green orbs to complete the level. The player takes control of a monkey riding a customisable motorbike that uses simple physics to get around all sorts of obstacles.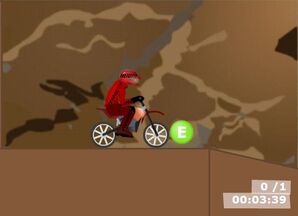 When I had my playthrough Adreanline I was enjoying it but then I realised that this game is mind-numbingly repetitive and boring. Yes the levels do get harder and there is an optional challenge to finish the level in a certain amount of time but it doesn't feel like anything is different as you progress through the game.